Waggl for Strategy
Alignment is a critical element in carrying out strategic goals and initiatives. Create alignment within the organization on any important strategy using Waggl. Define metrics on key elements of the strategy and measure improvement over time. Gain insight in following through with increasing effectiveness and efficiency.
Monitor progress of strategic initiatives
Create alignment for more effective strategy implementation
Prioritize action based on crowdsourced, employee vetted feedback
Get Started with Waggl
Stay on the Pulse of your Strategy by
Drive investment and alignment around important strategic goals
Connect and align leaders, teams and individuals through active creation of strategy
Empower an organization to act quickly and positively around emerging needs or concerns

The Center for Creative Leadership uses Waggl for Strategy
The Center for Creative Leadership is a top-ranked, global provider of executive education. CCL works with tens of thousands of diverse organizations in more than 130 countries across 6 continents, helping more than a million leaders at all levels. CCL uses Waggl for internal alignment around essential strategies and corresponding execution plans.
Request a Demo
"We use Waggl as a way to pulse our organization and get broad opinion on key aspects of strategy and culture change. We also use it with clients because it is a fantastic way to quickly capture a high volume of input, then turn it into shareable, digestible insight."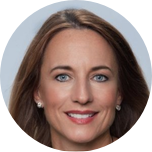 Kris Downing
VP of Commercialization and Innovation, Center of Creative Leadership
Workforce Transformation in the Digital Vortex
Reimagining Work for Digital Business Agility. In today's turbulent business climate, digital disruptors will displace four in 10 incumbent companies over the next five years, according to the Global Center for Digital Business Transformation (DBT Center), an IMD and Cisco initiative.
Designing an Aligned People Strategy that Scales
Many Executive Teams are skilled at creating plans to scale their business, but struggle to create plans to scale their Culture.
City of San Diego Partners with Waggl to Increase Collaboration and Improve Service Delivery
Crowdsourcing will help enhance communication with over 10,000 employees. As part of its ongoing efforts to increase collaboration and improve service delivery, the City of San Diego today announced that it will expand its use of Waggl's crowd-sourcing technology platform.