Waggl for Communities
Vibrant communities must sustain high engagement from members to advance their mission and objectives. Waggl helps all kinds of 'communities' like associations, non-profits, fan clubs even customer groups create rich and rewarding experiences for members by enabling active participation in things like event planning, strategy building, research, product launches, and more.
Drive lasting engagement by inviting contribution to topics that matter
Expand mission and reach by supporting inclusion and diverse opinion
Prioritize action based on crowdsourced, community vetted feedback
Get Started with Waggl
Build strong connection and engagement with communities
Inspire community by connecting members through a common experience
Promote active engagement by asking important questions and soliciting opinion
Boost the mission and reach of an organization by embracing wider audiences
NCHRA uses Waggl for Communities
The Northern California HR Association (NCHRA), one of the nation's largest HR associations, has been advancing organizations through human resources since 1960. Delivering over 200 programs annually, the association is dedicated to connecting human resources professionals with practice resources, leading California-specific training, legal and legislative developments, quality service providers, and each other — forming career-long networks and partnerships. NCHRA uses Waggl to engage their membership audiences, from those who are current conference attendees to those in student memberships.
Request a Demo
"Waggl is the poster child for innovation in HR."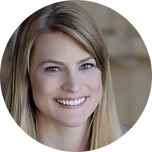 Ingrid Stabb
Associate VP Marketing, NCHRA
NCHRA uses Waggl to Source Insight from 20,000 HR Professionals
Waggl recently partnered with the Northern California Human Resources Association (NCHRA), one of the nation's largest HR associations, to reach out to more than twenty thousand HR professionals about their outlook toward innovation in the workplace.